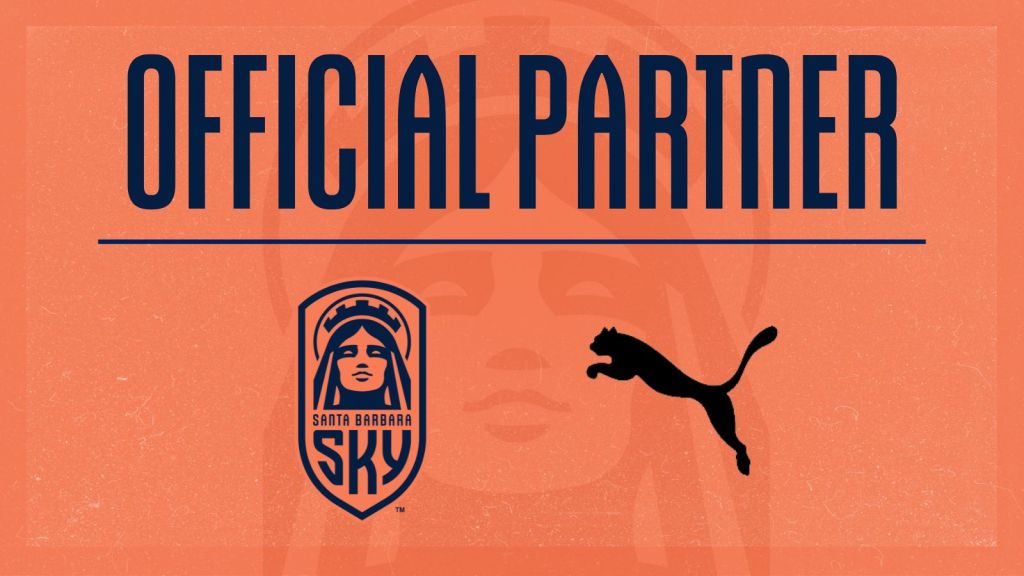 SANTA BARBARA, Calif. – Santa Barbara Sky FC (Sky FC) today announced a three-year partnership with global sports company PUMA, which will bring its innovative and unique apparel to Sky FC. As part of the partnership, PUMA will provide the official kit and training gear for the club, its players, coaches, and training staff. A variety of PUMA merchandise will be available for fans to purchase in the months to come.
"The community here in Santa Barbara and the entire Central Coast is passionate about soccer. We are thrilled to announce PUMA as our official apparel partner as they share our love for the world's game," said Sky FC's Founding Investor, Peter Moore.
Starting with the 1996 release of the PUMA King, the first iconic boot in soccer's modern history, PUMA has continued to earn its place among the world's leading soccer brands. PUMA has relentlessly pushed sport and culture forward by creating fast products for the world's fastest athletes. The globally recognized brand is worn by many of the greatest athletes, including USA's Christian Pulisic. It's also worn by football clubs, leagues, and national teams all around the world including Premier League's Manchester City and Newcastle United, the Bundesliga's Borussia Dortmund and Borussia Mönchengladbach, Serie A's AC Milan and Ligue 1's Olympique de Marseille.
"We are honored to share this opportunity with PUMA, they always bring new and meaningful innovation to the apparel marketplace," said Sky FC's Senior Vice President of Marketing and Business Development, Peter Young. "We are trying to bring that same kind of innovation to professional sports and the community here in Santa Barbara. We felt that PUMA best aligns with our mission and our forward-thinking mentality as we grow, connect, and unite our community through the beautiful game."
Sky FC will kick off both men's & women's professional soccer in 2024. To secure your season ticket, place your season ticket deposit here.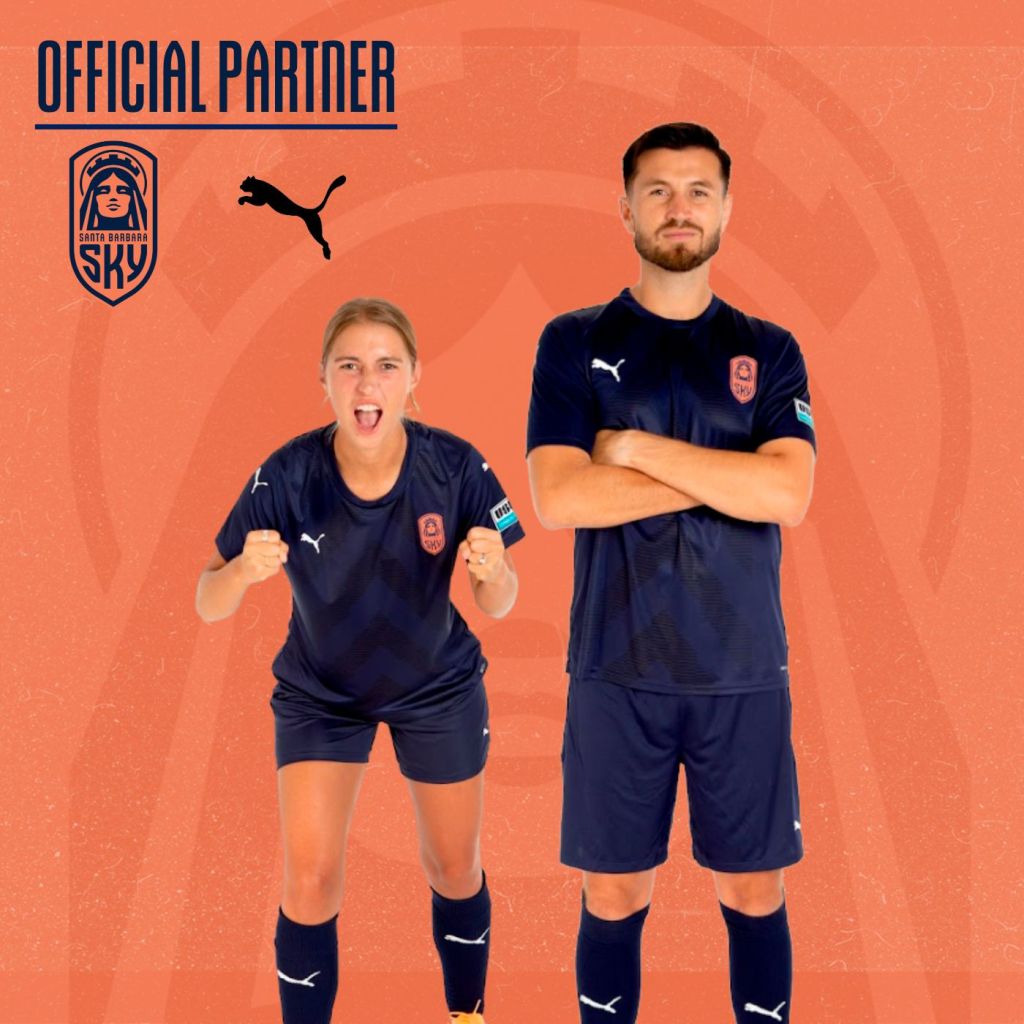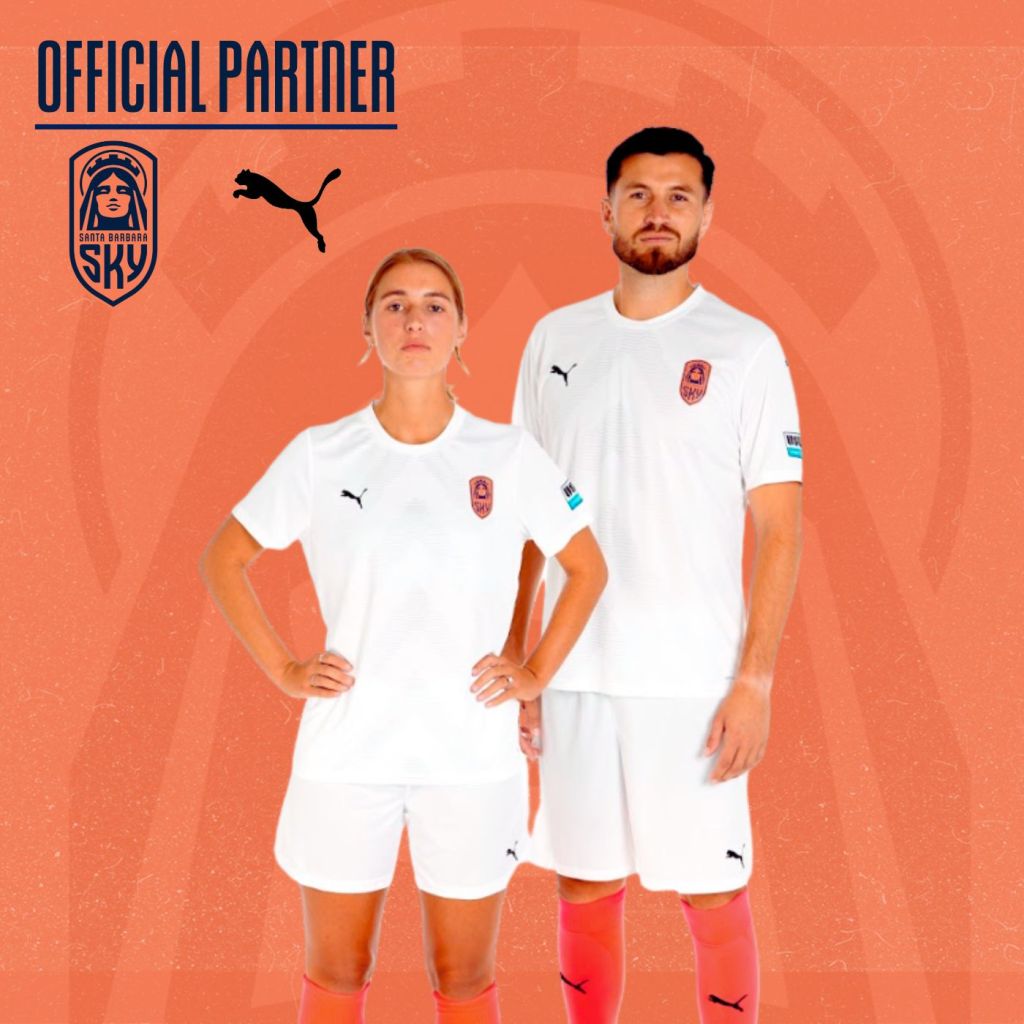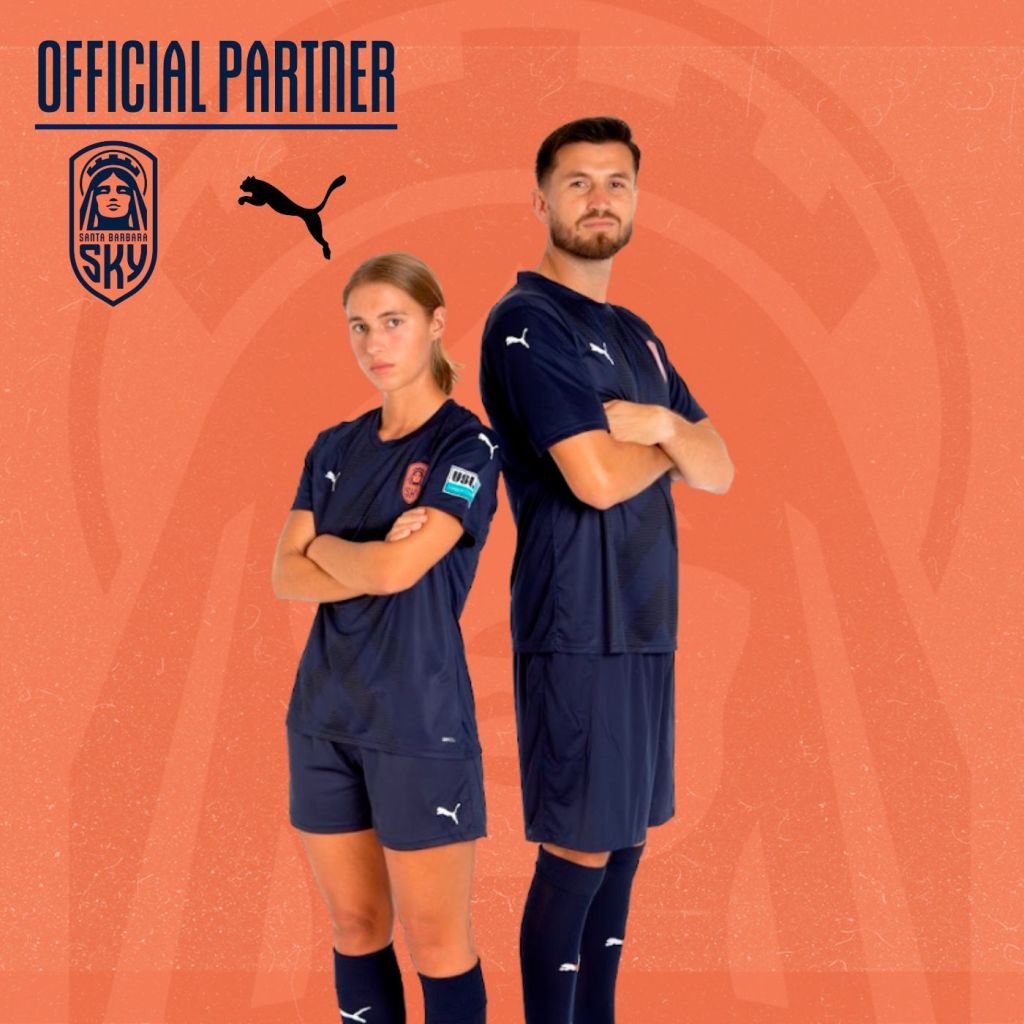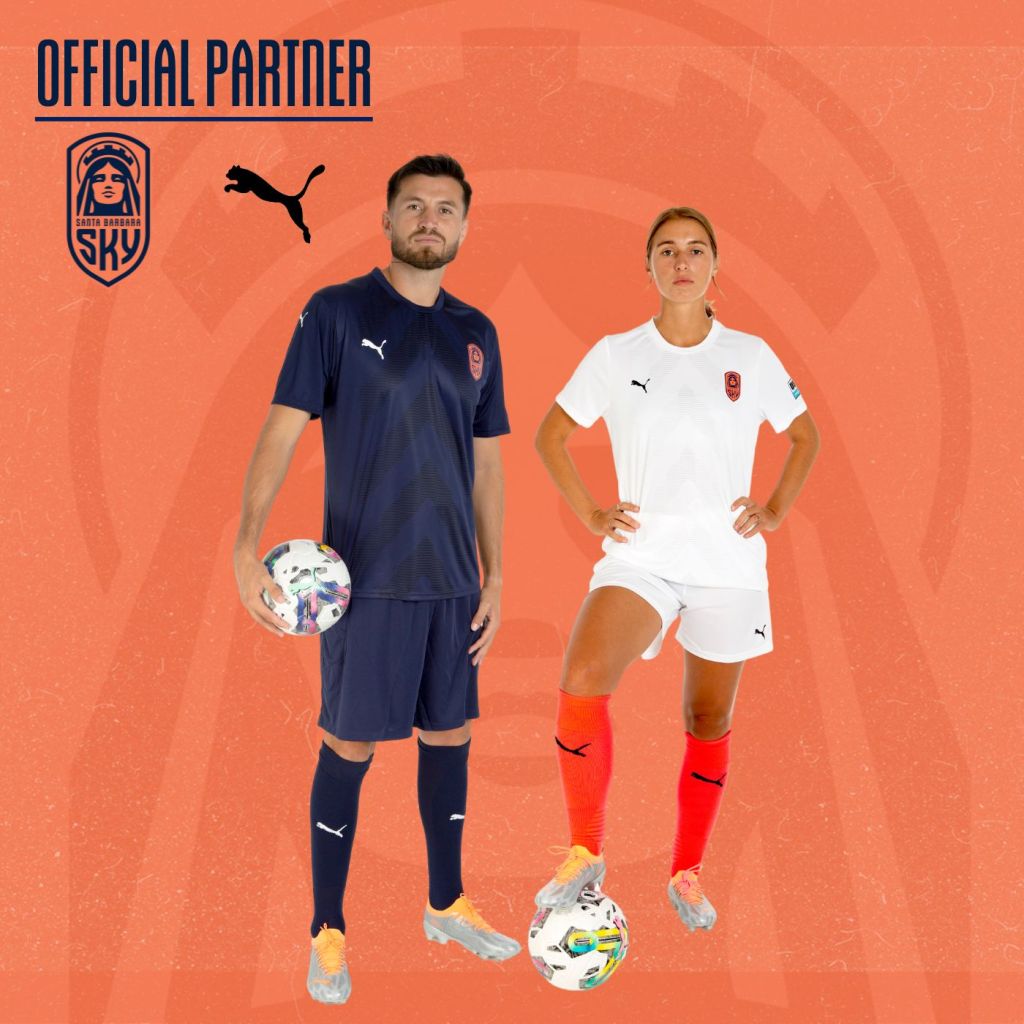 For more information:
Website: www.santabarbaraskyfc.com
App: SBSKYFC
Online shop: shop.santabarbaraskyfc.com
Instagram & Facebook: santabarbarasky