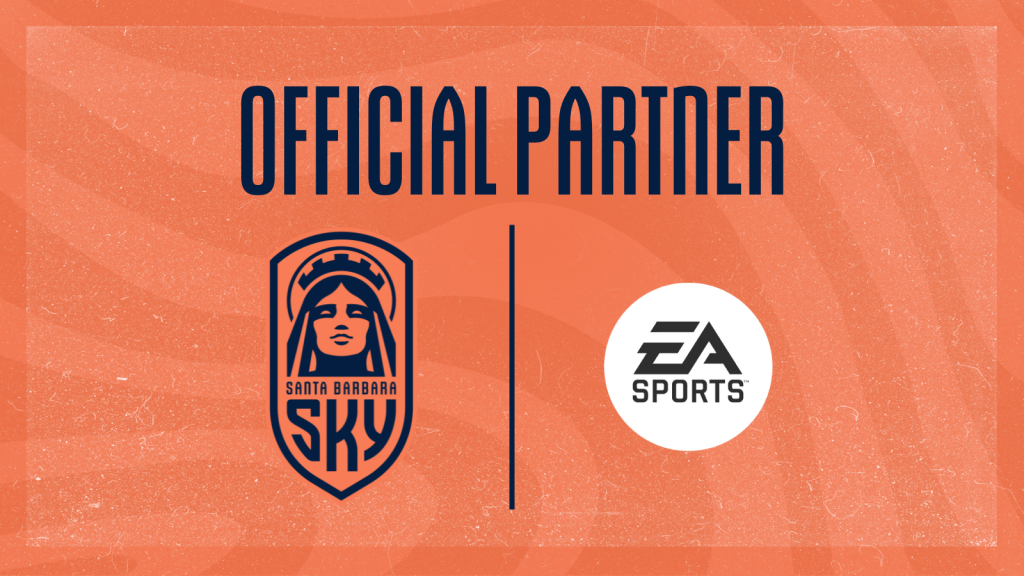 SANTA BARBARA, CA – Today, Santa Barbara Sky FC announced a multi-year technical partnership with Electronic Arts (EA SPORTS) . The relationship will include integration into XSENS capture technology, as well as community-based stories and initiatives for major global soccer events.

"We are delighted to welcome EA to the Santa Barbara Sky FC family," said Sky FC's Founding Investor, Peter Moore. "They're a committed supporter of our vision for professional soccer and its success in competing in USL. We're thrilled to take our partnership to the next level and thank EA SPORTS for believing in our club and Santa Barbara."

For the past 30 years, EA SPORTS FIFA has lived at the intersection of entertainment and gaming and has directly influenced the growth and development of football culture. With more than 300 partners, 19,000 players, 700 teams, 100 stadiums and 30 leagues around the world,, EA SPORTS' storied titles are some of the most popular in the world. In this last fiscal year alone, many of EA SPORTS' games hit record highs, with more than 230 million people playing or watching EA SPORTS games and content.
"This commitment will ensure we continue to provide our HyperMotion technology with the data it needs to bring realistic player movement to both men's and women's football across our game. We share Santa Barbara Sky FC's vision to advance the sport through technology and investment in grassroots football and look forward to elevating this exciting technical & community partnership". – David Jackson, VP Brand, EA SPORTS FC

Sky FC will kick off both men's & women's professional soccer in 2024. To secure your season ticket, place your season ticket deposit here.

For more information, download our app, checkout our website, or follow us on social media:

Website: www.santabarbaraskyfc.com
Twitter: SBSKYFC
Online shop: shop.santabarbaraskyfc.com
Instagram: santabarbarasky
Facebook: santabarbarasky